This article is part of WAMSS's MD2 Rotations Guide. Start with page one to check out our other useful tips in this series.
Note: The advice shown here may not reflect current Department of Health or UWA School of Medicine policies, particularly with changing public health developments. If you are ever unsure, you should always seek clarification from the UWA Medical School.
Have you gone through UWA MD2? We value your advice. Notice any errors? Get in touch at

[email protected]


This document is not an official WAMSS policy document. For any questions or for more information, please contact

[email protected]
---
Rotations:
Internal Medicine
Know common conditions – the +++ from core conditions list are good. 

See as many patients as possible! Try not to read the notes before you go in (as the history taker).

Get your colleagues to read the notes first and then present them to them.

Be prepared for long ward rounds!!!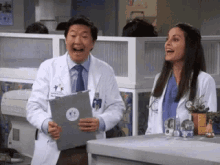 Be warned that some teams have crazy long ward rounds. If the ward rounds are continually going for most of the day, try work something out with your

team so you're still getting to see patients. 
Only having ward rounds for 7 weeks is not a fun time
Practice exams as much as you can, ask the RMOs or Regs to help you, they are really often happy to talk you through and offer feedback

Go to intern teaching, it's often really helpful and at a good level for us

Ask to present on ward rounds - good to know what they are interested in with patients and why, good to also then follow that patient's management for learning core conditions

You can also ask to present to a doctor to get some feedback. Just ask if they have the time or when would be good for them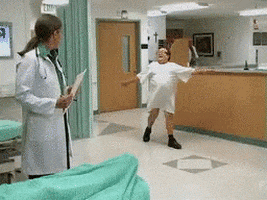 Depending on where you are, some wards prefer you to ask the coordinator/team if you can take a history / examine a patient. This can also be helpful to see which patients would be happy for a chat or have interesting signs
Document every cannula in the notes and put a date on the thing or suffer death by nurses
Don't get sucked in to sticking around the ward all day – there isn't generally much learning after the ward rounds.

Students don't have access to Imaging (e.g. x-rays, CT, MRI), but each ward has a general log in and you can ask for it! 

Would be good to know how to read an X-ray and maybe an ECG as you will be asked to in

terpret these quite early on (in saying this I didn't and they asked and I butchered it and they didn't care just took it as an opportunity to teach me)
---
Continue to the next page